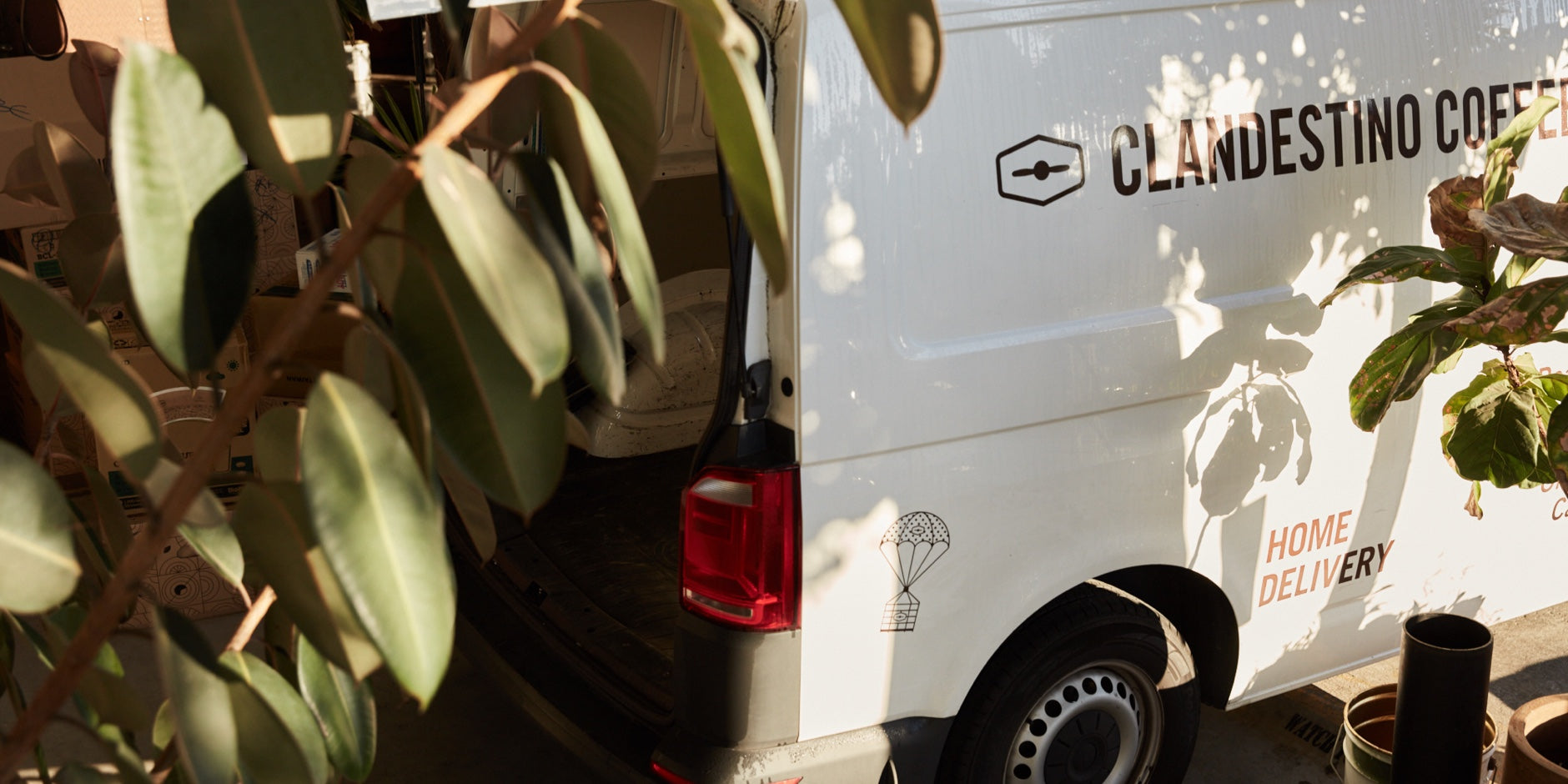 The Cafe
We opened our flagship store back in 2011 in Noosaville's industrial neighbourhood. It's a space with great coffee, good vibes and baristas keen to answer all your questions.
In there, we built the first brew bar on the Sunshine Coast. It has offered syphons, clovers, pour overs, batch brew, cold drip, cold brew, chemex and most recently our newest beverage, nitro brew coffee on tap. You can also choose from a selection of elixirs developed in-house in collaboration with Ayurveda practitioners from Yukti.
The full espresso bar with four coffee grinders always offers our Magneto Organic Blend and Colombian Decaf and two single origins from our rotating bean range. Our friendly team behind the counter are ready to help you make the right choice for your preferred brew method and the flavours you desire. Our retail shelves also stock brewing equipment to suit any coffee lover's needs. Oh, have we mentioned there is a plane hanging from the ceiling?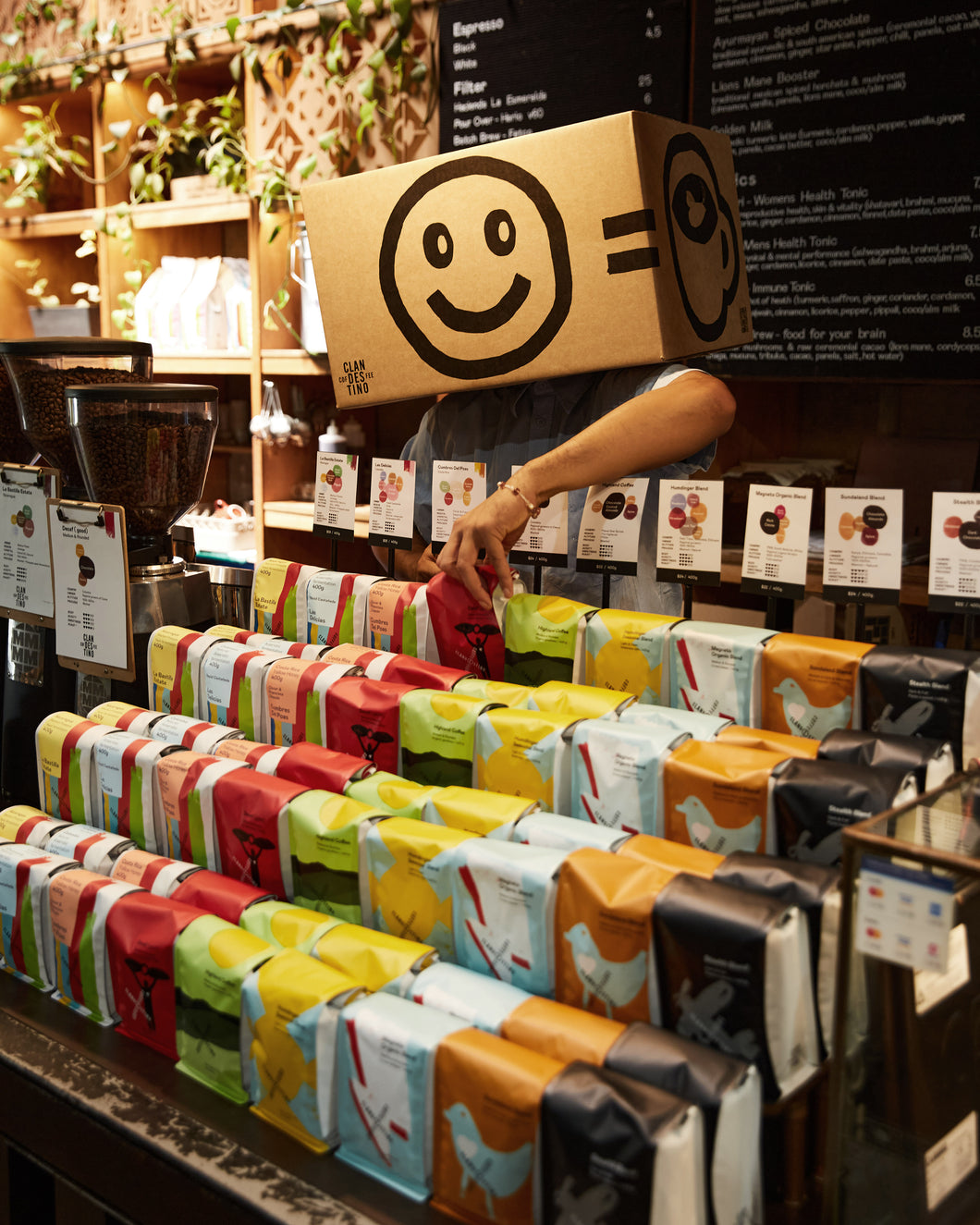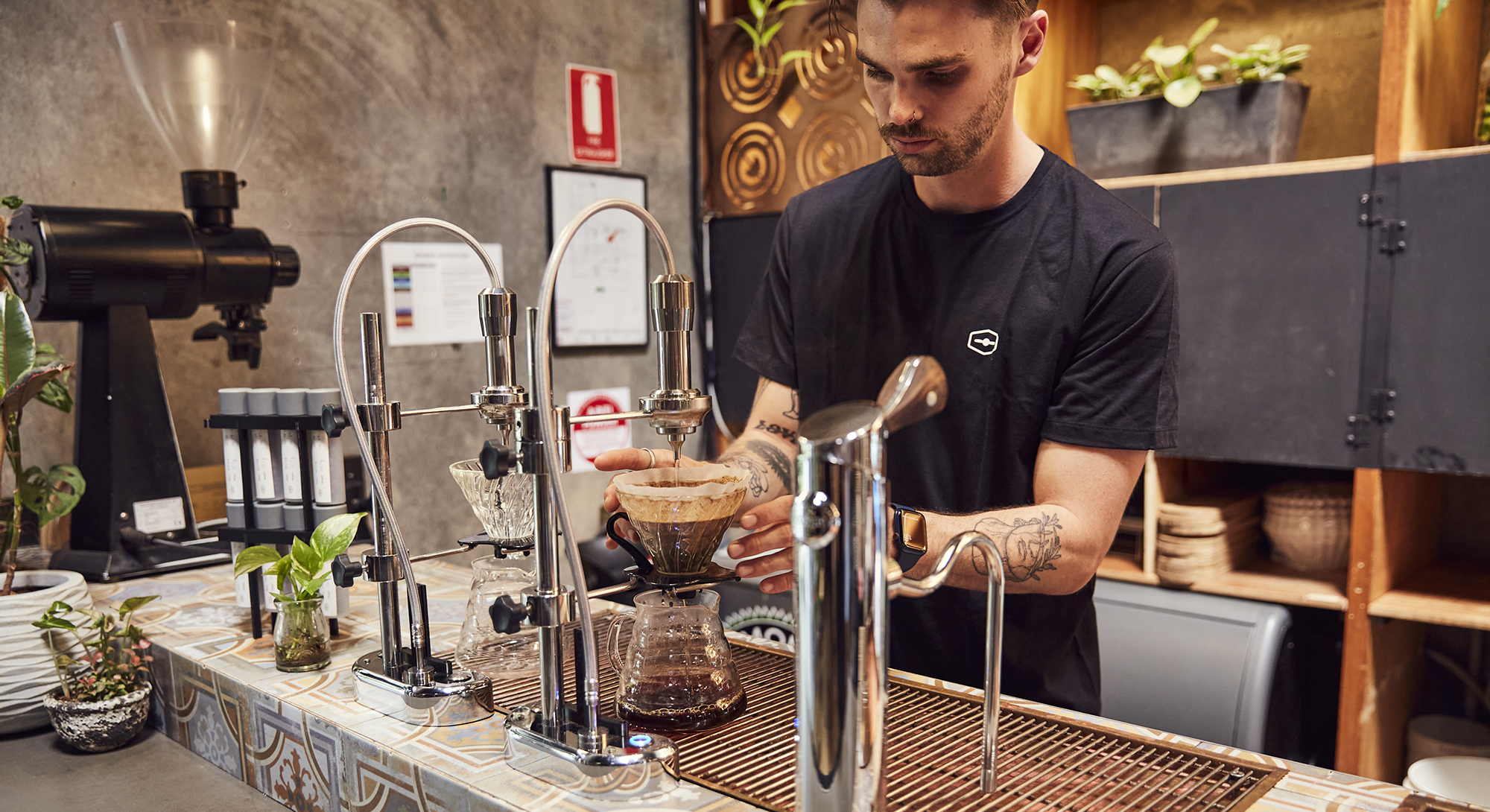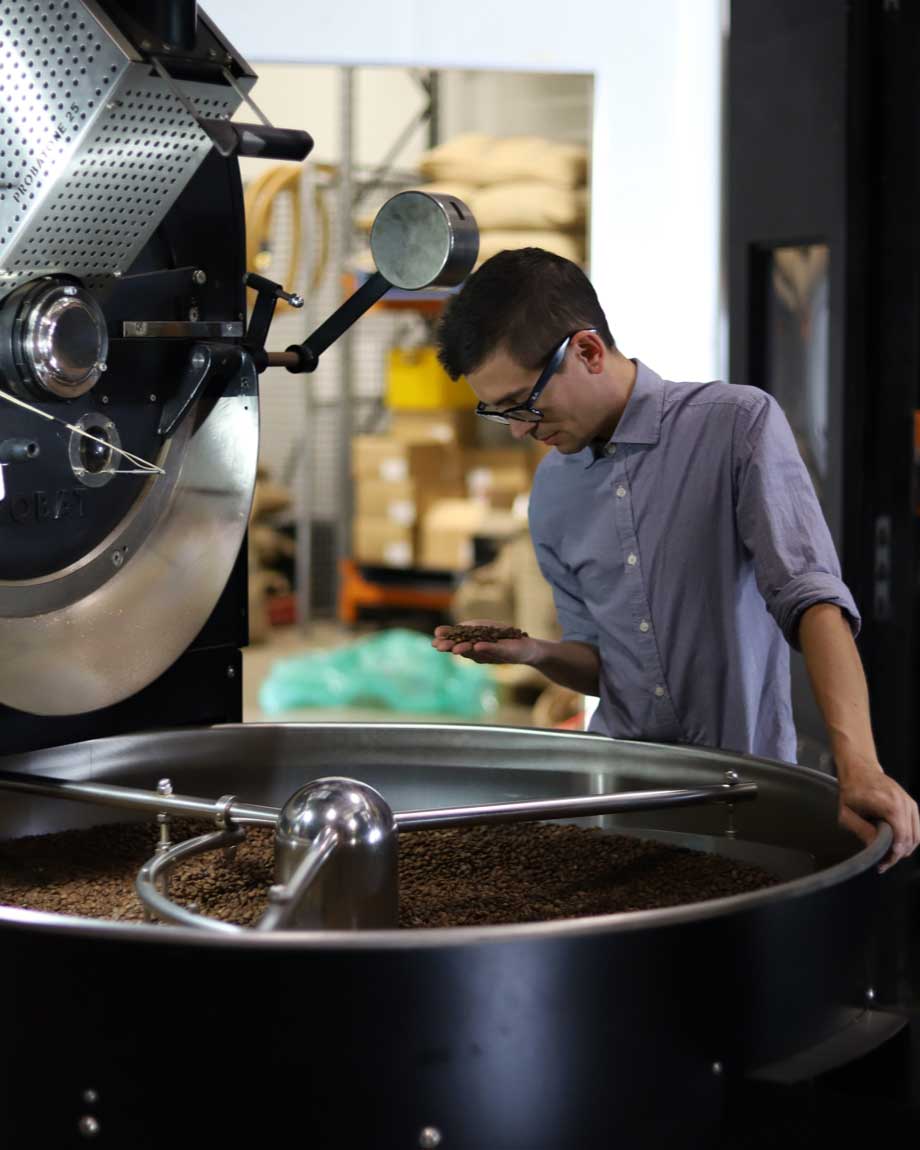 The Roastery
We roast on the German engineered Probat 25kg drum roaster. Working with the best equipment makes it possible to maintain our highest priority - consistency.
Following our 'Environmental, Ethical and Sustainable' values, we powered our roastery with 100kW solar panels installed on the roof.
Delicious coffee doesn't happen by accident. We strive to bring out the natural sweetness and intrinsic flavours from each origin. In roasting, every step is just as important as the last. All the flavours are already in the green coffee bean so through the roasting process we work out which flavours we want to highlight and how best to bring them out.
We never roast our blends altogether at the same time in the same batch, but roast all our origins individually then create the blend. This ensures each individual coffee has been developed to reach its peak flavour profile. That's why our organic house blend, Magneto, has such great flavours that are very defined, balanced and consistent.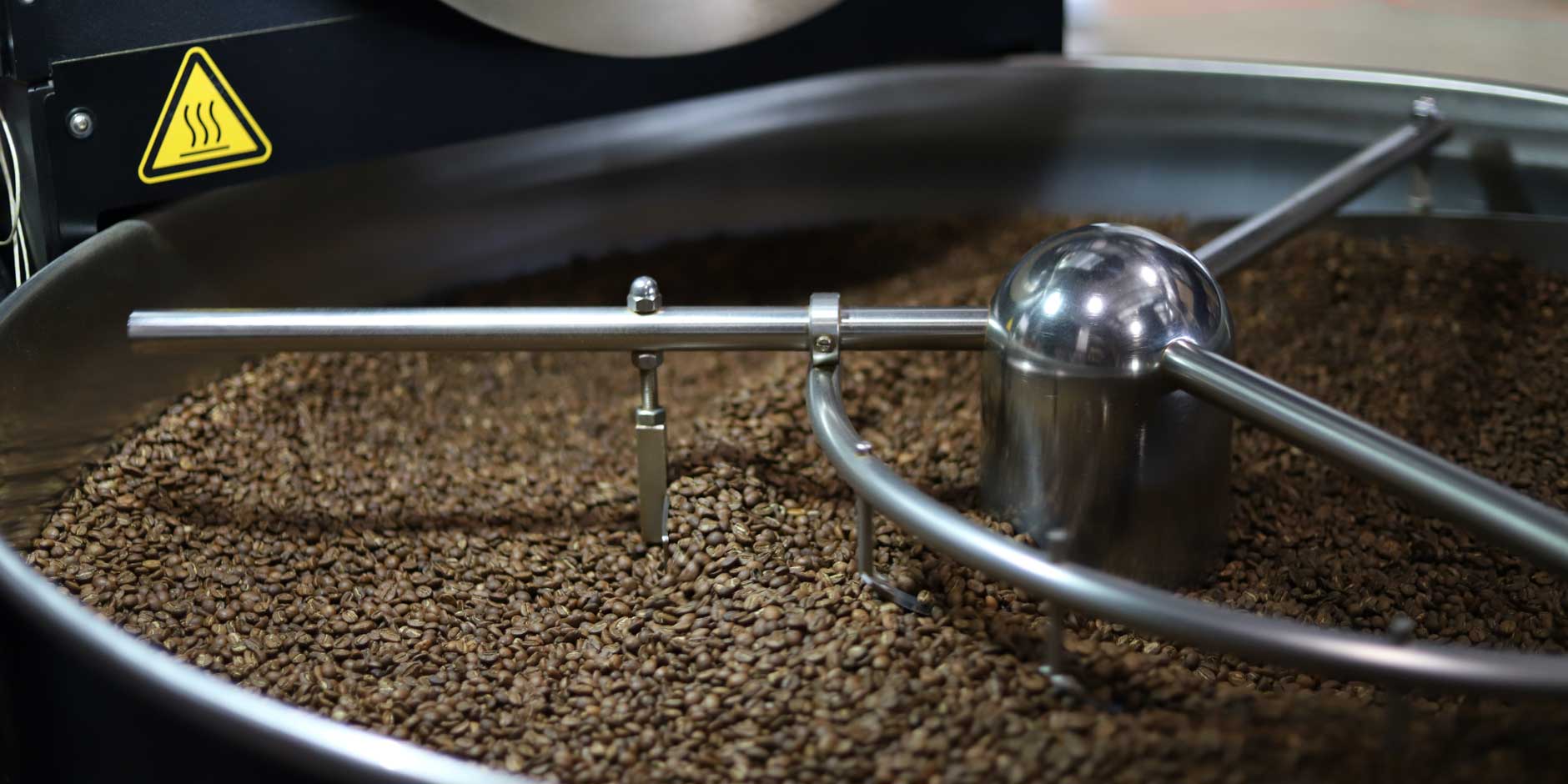 The Cube
Our multi-purpose learning facility, The Cube, is one of Noosa's best equipped barista training facilities. After The Roastery, it's our second favourite place to hang out.
That's where our team spends hours educating ourselves, cupping over and over again to improve our palate and search for new flavours. This wooden box is also home to our workshop where we service all coffee equipment and prepare new top gear for our friends at businesses we supply.
The Cube is an experiment – we created an inclusive space for all who want to share their passion for coffee.. It's a space where everything is designed and built for purpose. Come develop your taste buds so that you enjoy each cup of coffee a bit more. We guarantee that you will leave The Cube feeling like an expert.