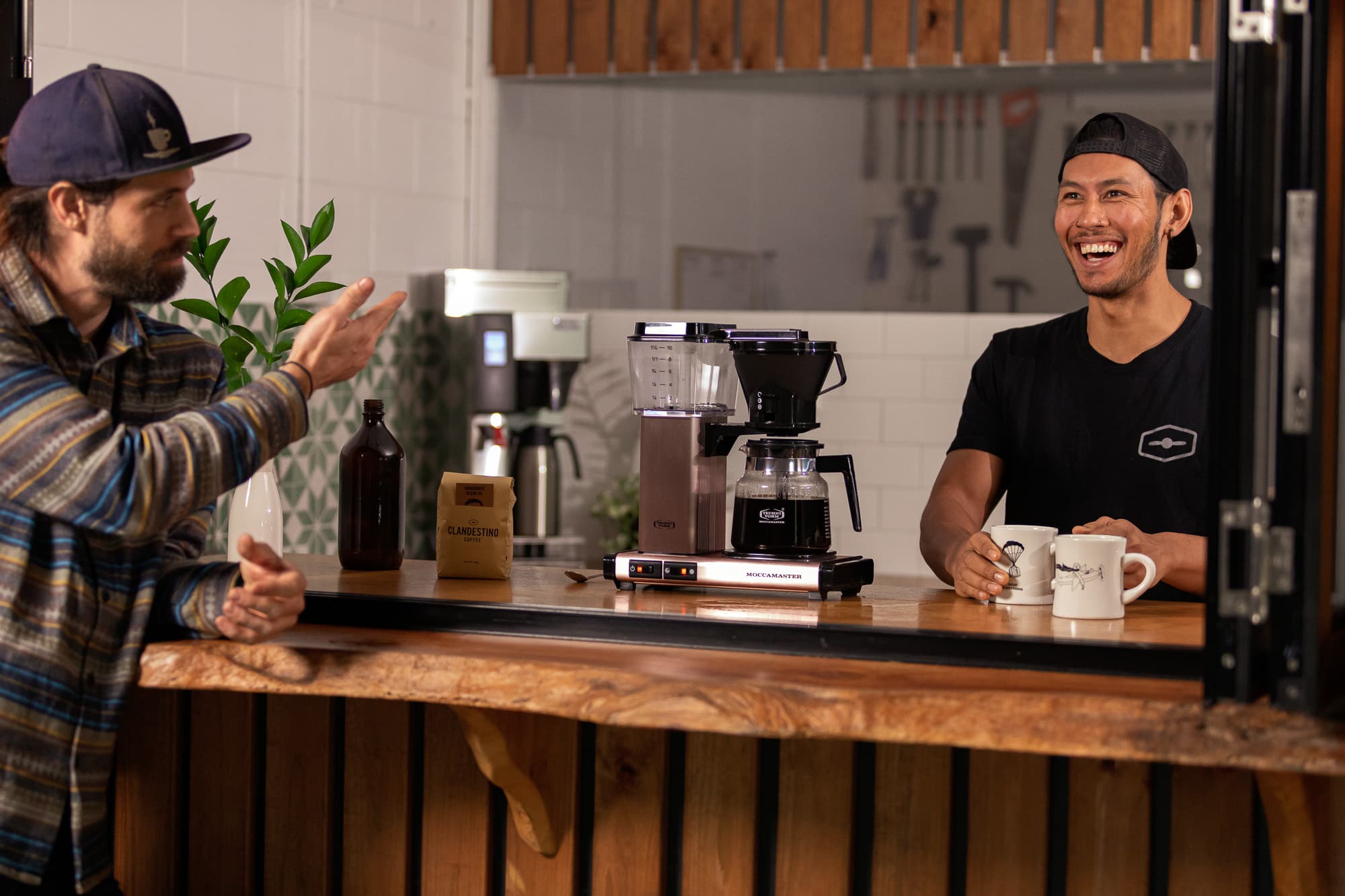 Get a fresh supply of coffee to keep your staff happy and client meetings flowing. We're shipping bulk bags of our signature blends or you can mix it up with a single origin when you feel adventurous.
How to get the ball rolling?
Getting coffee for your business is simple & easy! Fill in the form* get access to our coffee in 400g and 1kg bags for a better price. Have more questions? Drop us a line at wholesale@clandestino.com.au.
*you will need an ABN to start a business account with us
Please fill out information below.
Need more convincing?
Automated ordering
If you're going through a lot of coffee, set up weekly/fortnightly email reminders. Don't worry, you can also place orders as often as suits you.
Access to wholesale prices
As a business account, you'll enjoy our wholesale pricing. For example, our 1kg bag = 80 coffees for your team. We can also grind the coffee for your equipment (but we highly recommend getting a grinder for the office).
Coffee delivered to your office
You have full control over the frequency of deliveries of freshly roasted coffee to your desk.
If you find you are going through coffee faster or slower than usual, you can bring forward or push back the date of a shipment, increase the quantity, or even skip a delivery altogether.