Muda Tatesa
Tropical Fruits, Strawberries & Cream, Caramel, Dried Cranberries, Mandarin
For lovers of juicy & fruity coffee it's hard to look past Ethiopia - and our sun-dried natural Muda Tatesa is a must try. Representing everything we love about Ethiopians grown at the most extreme altitudes, this beautiful Uraga coffee is no exception.

Get ready to taste a complex cup with a bright acidity that is also exceptionally creamy, intensely floral and has a pleasant honey sweetness. Bursting with pleasant flavours following all brewing methods, our special recommendation for this coffee is going out to lovers of cold brew and filter drinkers.

Varietal
Owner
Country
Region
Altitude
Process
Bourbon & Typica
Welichu Wachu
Ethiopia
Guji Zone, Uraga
2176m
Natural
Body
Acidity
Sweetness
Roast Degree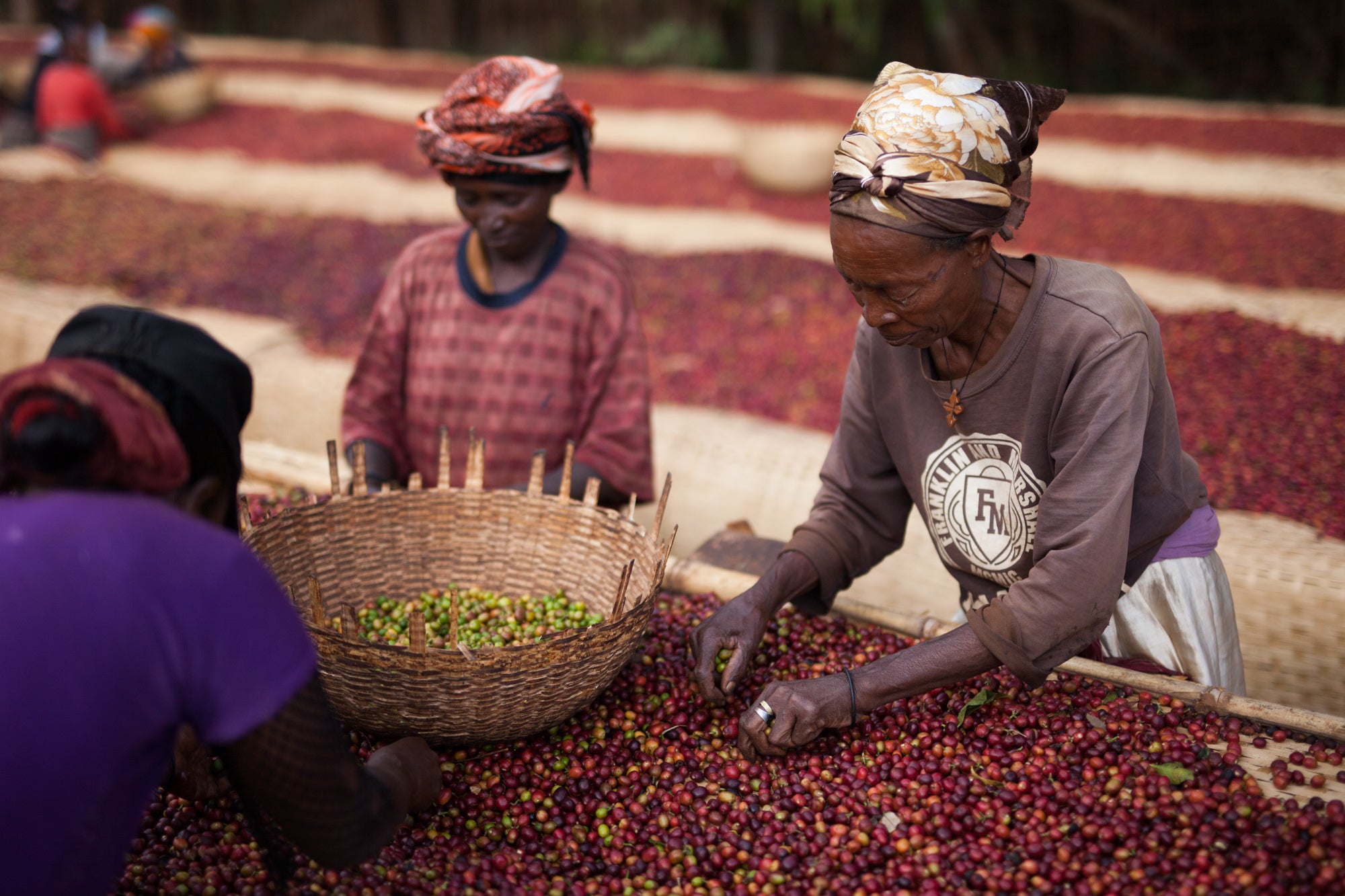 Uraga lies at the center of Guji region, where Welichu Wachu washing station in Muda Tatesa area sources coffees from elevations as high as 2,300 masl. Established in 2017, the station serves 4,500 local coffee farmers.
These small scale producers cultivate coffee in what's known as 'coffee gardens' in a mineral-rich volcanic soil. Each takes care of about half a hectare of land with roughly 1000 to 1800 trees per hectare. The plants are fertilised with organic matter and intercropped with various other food crops.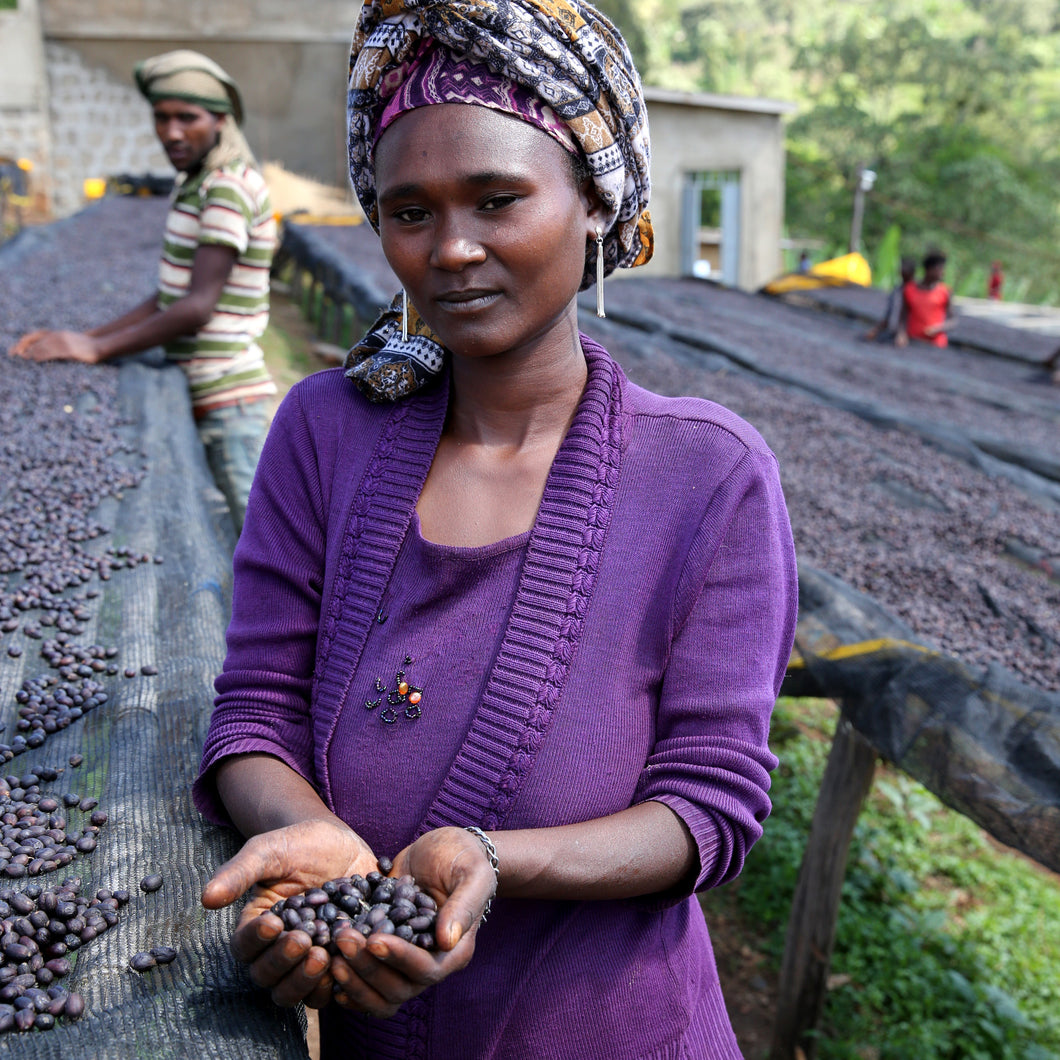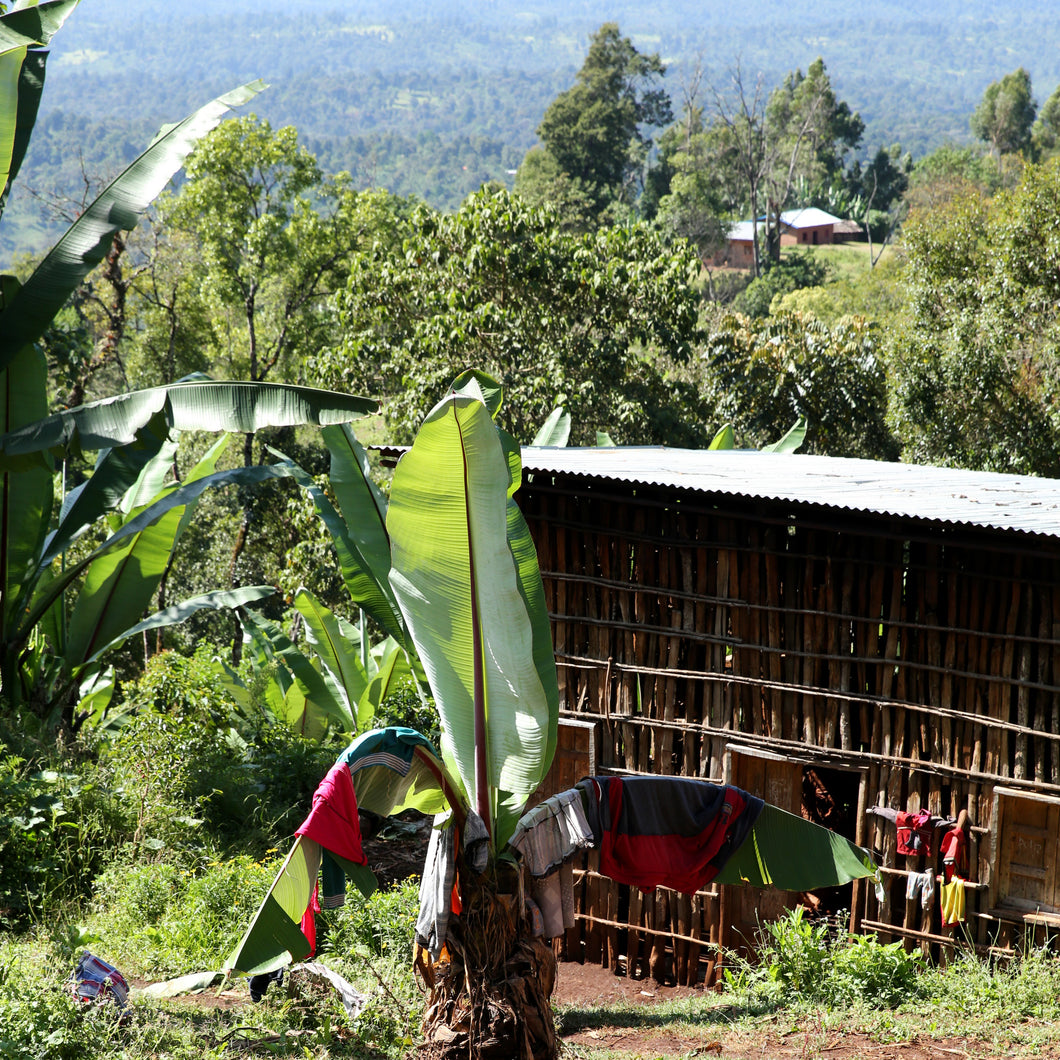 The natural coffees like Muda Tatesa undergo laborious hand sorting to remove under ripe cherries before being spread on the drying tables at the bottom of the station. The drying cherries are raked hourly and covered during the midday heat. After drying for 10 – 12 days, a handful of dried cherries should produce a rattling sound when shaken. The final test is that the weight of a sample of coffee is the same for two consecutive days.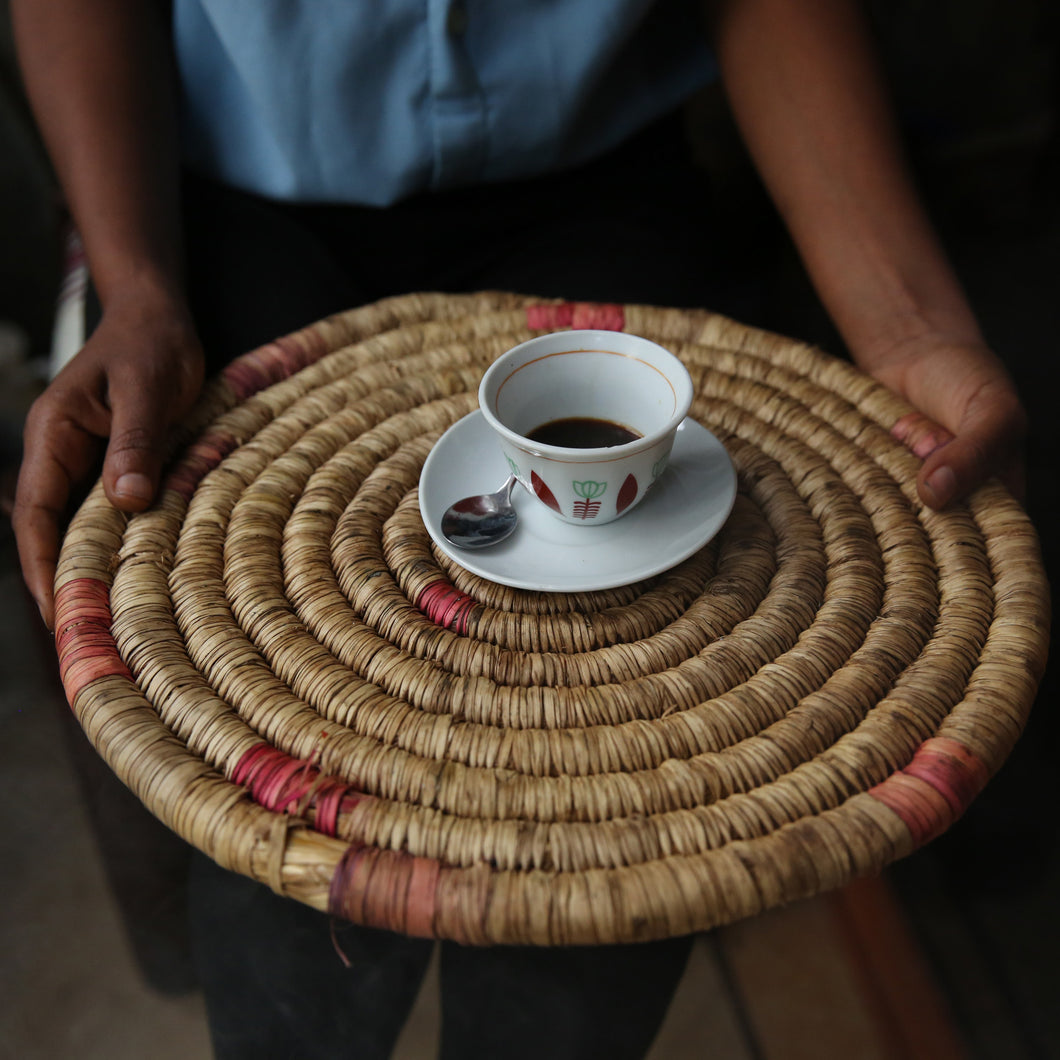 This sun-dried natural Muda Tatesa lot does not have an overly-fermented taste. Rather, it is silky smooth and complex with delicate floral and fruity notes of mandarin, tropical fruits and cranberry.